Welcome to Delaneys Irish Bar & Restaurant. We serve fine food, offer an extensive drinks menu, host regular parties and events and we have party halls for rent and regular live music.

Welcome To Delaney's
News & Events
Winter has arrived. Situated on the picturesque Burg Square, Delaney's is the ideal place to come and warm up from the chilly outdoors. Come and enjoy a warm drink by the fire in our cottage area. Feeling hungry after after touring Brugge in the winter air? Why not try a bowl of hearty Cottage Pie or perhaps steaming hot Irish Stew.
Don't forget the Brugge Christmas Market - Winter glow begins Friday November 24.
We show all major sporting events live.
Live Music every weekend.
Enjoy the craic & ceol here at Delaney's where a hearty welcome awaits all.
Sláinte
Delaney's Team
Welcome To Delaney's
Situated in the heart of the historical city of Brugge, Delaney's Irish Bar & Restaurant has become a staple of the cities burgeoning hospitality industry. Wearing our Irish heritage with pride, at Delaney's you will find the best of Irish food and drink, awaiting your order. Classic Irish drinks such as Guinness, Bulmers and a full range of classic Irish whiskeys such as Jameson and Powers are available, whilst further up our menu card, you will find Irish classics such as Rib Eye Steak, big beefy Irish burgers and our always popular, Irish Stew.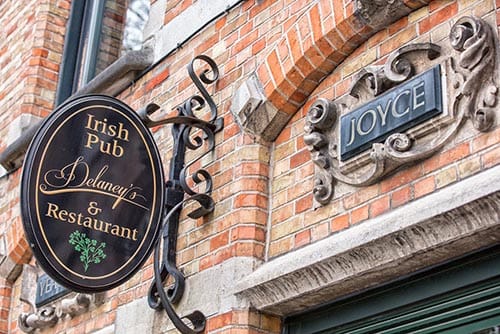 Established in March of 2013, Delaney's has earned a reputation for being a real good time bar, popular with everyone from students looking to party together and families in search of a comfortable place to unwind and enjoy some good wholesome food. Indeed, Delaney's makes a perfect pi stop for many tourists sightseeing in Brugge.
Delaney's regularly hosts live music on Friday and Saturday night, which regularly draws a lively crowd, but for those looking for something a little more private, we have two well furnished function rooms, which can host larger groups away from the action in the main bar. These rooms are ideal for private gatherings such as weddings or parties, but also make for good meeting halls during the day, both for families and friends or businesses looking to host their meetings in a welcoming and professional environment. Delaney's can host large and small parties simultaneously and with our three large TV's, you can be sure we have you covered for all the major sporting events.
Delaney's is a family friendly bar, offering a great venue for all to relax and enjoy themselves in. Families will appreciate our child friendly facilities and child friendly menu and competitive prices.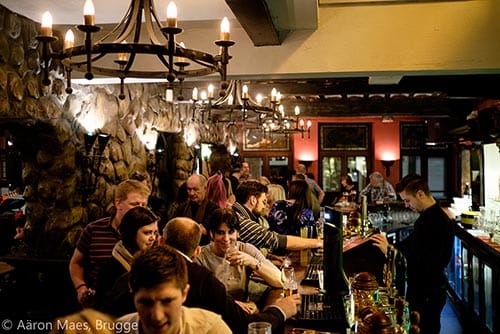 Being at the heart of an internationally renowned city such as Brugge, our staff are fluent in Dutch, English and some will even be able to take your order in Gaelic. We regularly host groups from across the world and are proud to be such a popular destination.
Convinced? Well you don't have to take our word for it, just have to look at our reviews both here and on our Facebook and Trip Advisor pages, to see the comments and review scores we receive. We are easy to reach by foot, bus and car (see directions at the foot of the website) and we're open all year round, with a little bit of time off for good behaviour around Christmas.
If you have any questions which you can't find the answer to here, then please feel free to contact us by phone or email and otherwise, we look forward to seeing you soon.
Events At Delaney's
To keep you coming back, Delaneys invests in regular events for you to come and enjoy. Most prominently, you'll quickly want to make Delaneys your home for sporting events. We show the major football, rugby, F1 and tennis matches. If there's anything you want to follow and we've not listed it, then please let us know.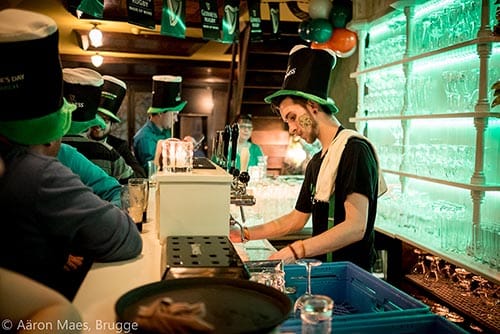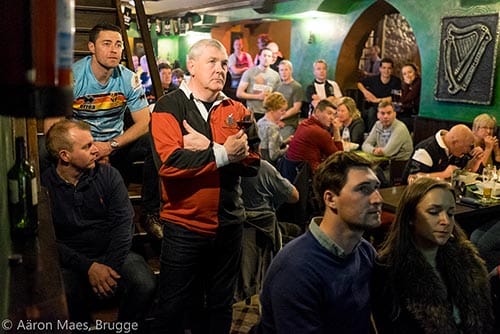 Football
Rugby
Tennis
F1
Live Music
Special Events
Patricks Day Celebrations
New Year & Christmas Parties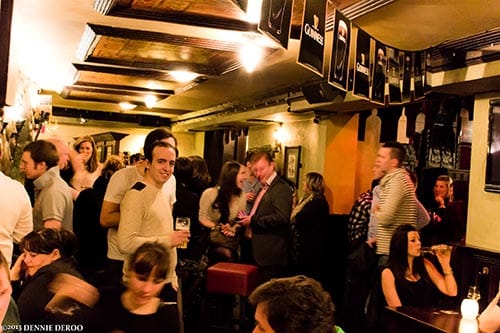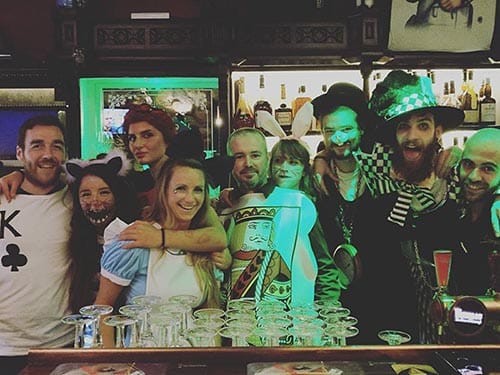 Beyond that, we regularly host live bands, from budding solo artists to full electric bands. The bands cover a range of genres and we're working on streaming them in the near future, so all our fans who follow us can watch along with us... although we're sure you'll enjoy the evening all the more by joining us for a bite and drink.
As with any Irish Bar worth its salt, we host a special day on St. Patricks Day, with a range of special promotions for food and drink and we also host special celebrations for Christmas and New Year. To keep track of our events, we invite you to subscribe to our Facebook and Twitter pages or indeed this very website, and we will inform you of when we're doing what.
Host Your Party
If you're looking for somewhere to host your party, then large or small, Delaney's has you covered. With our spacious bar area, upstairs rooms and plentiful seating, we can cover everything from weddings and birthday parties to work outings and leaving-do's.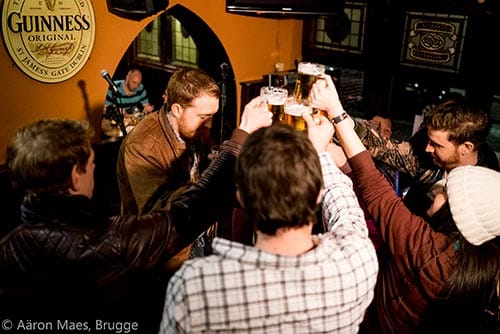 Smaller groups will be made welcome in our main bar area, whilst larger bookings can take advantage of one of our two private rooms, where table service, food and drink will be provided specifically for your gathering. Tables can be arranged to cover groups who wish to sit together or they can be split up into smaller tables for a more traditional arrangement.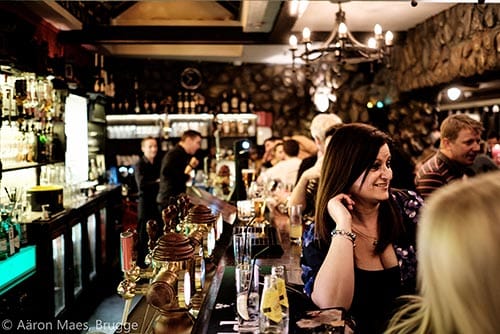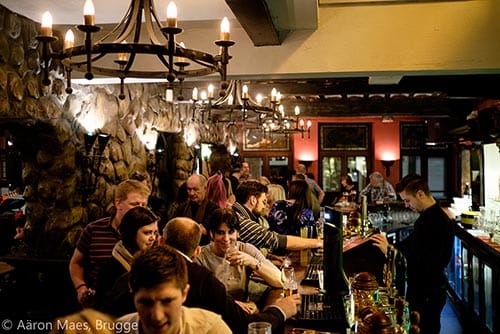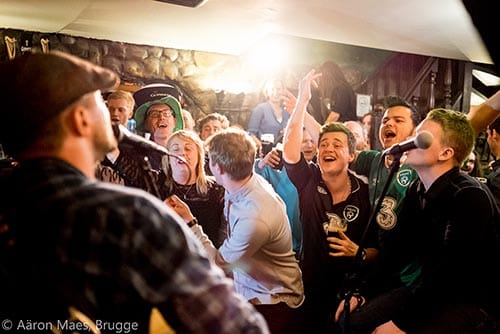 We appreciate early bookings for any parties you wish to host with us. For any bookings which have special menu requirements or any other accessibility or specific needs, please let us know about them when making your reservation and we will be happy to discuss the details with you.
Private Room Hire
Situated above the main bar area, we have two well furnished function rooms, which can be rented for private gatherings. We offer very favourable rental conditions for groups who intend to order food and drink from the bar. Both rooms are available during the normal opening hours of the bar and are largely isolated from the noise of the bar below. On evenings when there is live music, we can even stream this to the TV's in the rooms.
We have two rooms, one larger and ideal for larger groups or corporate gatherings, the other slightly smaller and aimed at family gatherings, such as weddings, birthdays or general celebrations.
Function Room One
Size: 44 people can comfortably fit in. Cost: Free if you order food & drink. Availability: Between 12pm to close (typically past 1:00). Available Facilities: Two TV's each with laptop connection. Numerous plugs along with chair and tables to seat up to 44 people.
Function Room Two
Size: 60 people can comfortably fit in. Cost: Free if you order food & drink. Availability: Between 12pm to close (typically past 1:00). Available Facilities: Two TV's each with laptop connection. Numerous plugs along with chair and tables to seat up to 44 people.
If you have any further questions regards the rooms, please contact us directly and we would be happy to answer any questions you may have or arrange an appointment and we can show you the rooms directly.
Reviews & Comments
A selection of reviews curated from our Facebook and Trip Advisor pages:
To read more reviews, please visit our Facebook & Trip Advisor Pages:
Frequently Asked Questions
On this page we have tried to compile a selection of frequently asked questions, which we hope will answer most of the questions people have about our establishment.
What sort of parties can you host?
We can host eating and drinking parties. Our two private function rooms have full table service.
Do you have private parking?
There is private parking available next door to us at the Crown plaza (for a fee).
Are your facilities wheelchair friendly?
yes, our establishment is accessible by wheelchair.
Is Delaneys a child friendly bar / restaurant?
We welcome well behaved children, all we ask is that young children are supervised and parents are mindful that some of our patrons visit specifically to have a quiet drink.
How early do I have to reserve for a party / table?
We will always do our best to find space for you in the restaurant and it is usually no problem, but it's generally a good idea to reserve a day in advance on a Friday and Saturday. If you have a very large booking it helps to give us a few days notice, as this allows us to make extra staff provisions, to ensure a speedy service for your group.
Do you show football?
We show all the big football matches, particularly the premier league games. As a pub with a passion for Rugby, we also screen the 6 nations, and southern Hemisphere rugby union games. With a number of large High Definition Screens throughout the premises, we provide a comfortable and atmospheric environment to watch the big games.
Do you cater to specific dietary requirements (vegetarian / vegan / gluten free / nut allergy etc.)?
We already offer a range of vegetarian and vegan dishes. For any special dietary requirements, we encourage you to call us before arrival, so that we can let you know what's possible.
Can we turn up most evenings and expect to be seated?
We welcome you to turn up at the door and we will do everything we can to seat you, but be aware that the restaurant can be very busy on a Friday and Saturday, so we cannot always guarantee you will get a table straight away.
I'd like to work at Delaneys, how do I go about this?
If you are looking to join our team please feel free to drop by with a CV, or alternatively email one with a short introduction to yourself to info@delaneys.be.
Can you host private meetings?
Yes, we have two special function rooms which are designed specifically for this purpose.
What are your opening hours?
Our opening hours are displayed at the bottom of this page.
Can I pay with credit / bank cards?
We accept all major bank and credit cards, but there is a €15 minimum payment required.
Can I speak to the bar staff in Dutch or English?
You'll find our staff are able to talk to you in Dutch, English and if you're from the mother land, Gaelic!
Merchandise
Delaneys now has its own branded merchandise. Our current offering is a T-Shirt with our logo on, the T-Shirt is a high quality cotton based shirt and is yours to own for just €25.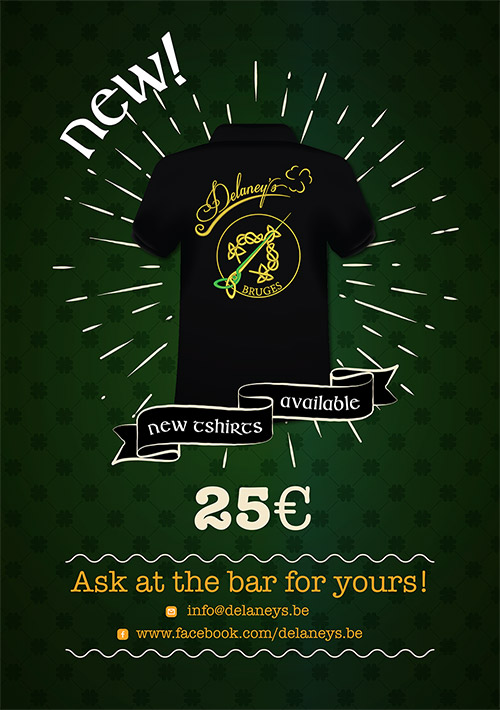 Make A Reservation
Your booking is being sent, just a moment....
Thank You For Your Booking
Your booking has been received and we are busy processing it. We will get back to you within 24 hrs to confirm the booking with you, and respond to any further enquires. If for any reason you don't hear from us within this time, please email (info@delaneys.be) or phone us on +32(0)50 349 145.
Thank you again for your booking, and we look forward to welcoming you soon.
- Delaneys